Is Charleroi the ugliest city in the world?

In 2008 there was a poll in the Netherlands where people could vote for the ugliest place in the world. About 2900 people casted their vote. The top 3 were all mining cities that were found ugly because of the old industries, black snow and pale faces. Charleroi came out first, Liège(Luik) second and the Russian city Nikel third. In their own country they most disliked Almere, Nieuwegein and Den Helder. I live in Den Helder myself, and what can I say? But then Charleroi, that's a different story! Enjoy the photo's and let Charleroi fascinate you.

Click on the menu banner above to choose a page.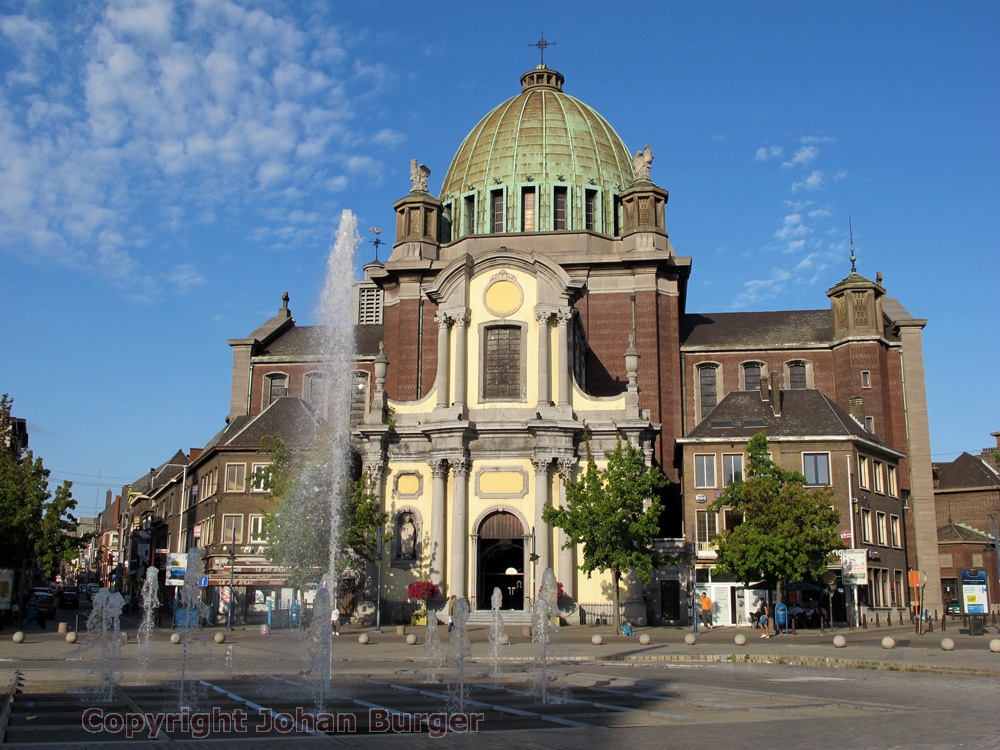 City center
The city center of Charleroi exists of the upper city (Ville Haute), the part that lies on a hill, and the lower city (Ville Basse or Rive Gauche), by the river Sambre. A main shopping street (Rue de la Montagne) connects both parts. Heart of the upper city is the Place Charles II. It's a square with a large roundabout where 9 roads open out. Here you can find the town hall and the Church of Saint-Christoffe.
A church was first built here by the French in 1667. Enlarged in 1723, the church then was dedicated to Saint Christopher. Only the chancel remains of this building. In 1956, the church was renovated and shaped into the basilica. In 1944, just before the liberation, 20 people held hostage by the rexists (Belgian fascists) were killed. The restauration of the church after the war was an emotional answer to the killings. The place became a memorial to the tragic event and a warning against intolerance and violence.
Opening hours: daily 8.00 am till 7.00 pm. Services: daily 6.30 pm, Monday to Friday also 8.00 am. Sunday 10.30 am.